F.E.A.R is a Four-Letter Word – and the Key to Making Change for Cats.
Cats are not people. They don't think like people or understand their environment the way people do. To give them the best possible care, it's so important to not anthropomorphize them, AKA treat them like they see, act, and react the same way humans do. l've always been vary careful about that in my many.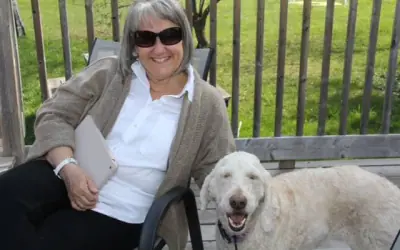 Considerations Before ADOPTing a DOG[s] A dog can be a loving companion, an exercise partner, a goofy buddy and a lot more. Although dogs are considered to be mushy animals, dog ownership is not an easy task. Training your pup and caring for it requires a lot of time...
read more
Shelter Survivors
As tornadoes and heavy flooding wreaked havoc in Midwestern and Southern states at the end of May, Alley Cat Allies sprang into action to save cats and kittens in the most affected areas. We issued and emergency grant to Stillwater, Oklahoma organization Tiny Paws Kitten Rescue, a member of our Feral Friends Network and the only facility in the state that takes in kittens under four weeks old, also called neonatal kittens. We grant is providing expertise and funding the lifesaving supplies and veterinary care these kittens need to survive. Neonatal kittens are so vulnerable when separated from their mothers. To make up for that loss, kitten caregives must provide them with specialized care around the clock," says Becky Robinson, president and founder of Alley Cat Allies. "It's kitten season, so there is already a greter need for these services. Disaster conditions increase that need exponentially . Alley Cat Allies is providing that critical, lifesaving support for kittens of all ages."